Typography Tuesday 002: Link Slinging Spectacular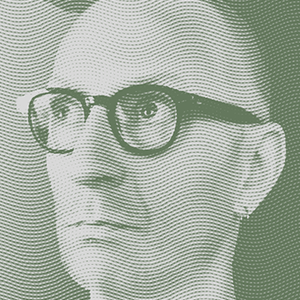 by mister jason™ on
It's a good thing I started doing this Typo Tuesday thing. (It's painfully obvious that I haven't posted since last Tuesday.) It has kept me in a heightened level of "type awareness" over the past week which has given me loads of ideas for some dandy posts that'll be coming down the pipe. This week, I have a couple of recommended reads and a handful of links:
BOOK: Typography Primer
by by Anthony Faiola
This is an introductory text and a very quick read, but it's incredibly content dense. It includes a very concise—yet comprehensive—history of the evolution of typography and conventions of its use. It's a really good resource for filling the gaps in your knowledge of type style and terminology. It's a little spendy for its size, so you may want to pick it up at your local library. (I did.)
BOOK: The Education of a Typographer
by Steven Heller
I absolutely love this book. It's a compilation of 40 essays by experts and educators from the perspectives of both teaching and learning about typography. Most of the writing is very conversational and is quite like hearing a bunch of short lectures from the authors. Very, very highly recommended.
LINK: The Elements of Typographic Style Applied to the Web is a site by Richard Rutter that is applying the concepts of Robert Bringhurst's book The Elements of Typographic Style
to concepts relevant to web designers. The site itself is elegantly simple and should be required reading for anyone designing for digital media. (You should already own Elements of Typographic Style, so I didn't list it above.)
LINK: Mark Simonson has been posting to his notebook since last January. He's a designer/illustrator/typographer that I became aware of when I lived in Minneapolis. He does some great work and shares my disdain for acertain font.
LINK: Typeradio, the radio channel on type & design. A Microfm broadcast, a MP3 internet radio stream and a podcast station. The have a nice archive stretching back over the past couple of years that should keep you occupied for a while.